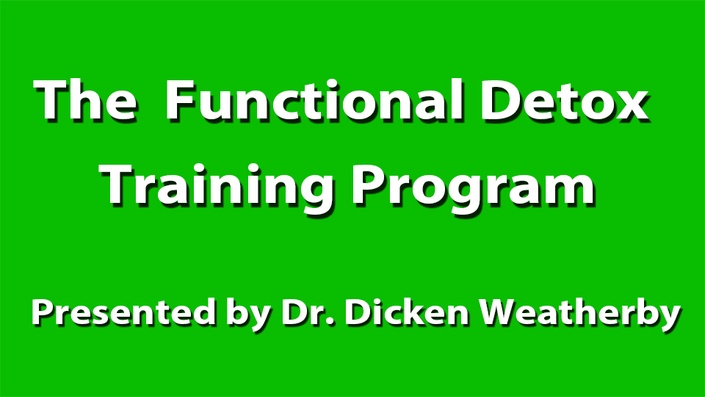 The Functional Detox Training Program
How To Implement a 21-Day
Functional Detox Program in Your Clinic
This online functional detoxification course focuses on the steps necessary to run a 21-day functional detox program in your clinic, either with individual patients or taking groups of patients through the process. It introduces the concept of functional detox in a manner that can be easily learned by practitioners and equally easily communicated to patients helping them to appreciate the benefits of a regular cleansing program.
The self-paced online course is for those who are keen to implement a functional detox system right away in their practices and uses recorded lectures to convey an overview of the functional physiology and functional diagnosis of the body's detoxification systems plus an in-depth look at the "21-Day Functional Detox Patient Guide", which forms the backbone of this program. This 5-module training series encompasses the functional physiology of detox, the functional diagnosis of the organ systems of detoxification, a module on the ins and outs of the 21-day Functional Detox program itself, and a final resources module of all the handouts, forms and questionnaires to help you and your patients get the most out of your time together. As a bonus, this training program also includes a bonus module on heavy metal detoxification plus 4 of Dr. Weatherby's in-depth Insider's Guides.
In Module One, we'll look at the functional physiology and biology of detoxification. We'll explore the different types of endogenous and exogenous toxicity and their wide-ranging effects on the body through functional and pathological changes to the nervous system, the liver, the kidneys, the G.I., and the immunes system. With an understanding on how we become toxic, we explore the physiological processes behind how the body gets rid of toxins. We will go in-depth into the 5 organs of detoxification, with a heavy emphasis on understanding the biochemistry and physiology of the liver's detoxification pathways: phase 1 and 2 detoxification, the six enzyme pathways of phase 2 detox with their nutrients, the signs and symptoms associated with a fast or slow phase 1 or 2, and a thorough understanding of the foods and nutrients needed to support a healthy liver. One of the benefits of studying with Dr. Weatherby is the way in which he makes complicated things easy to comprehend and understand.
Module Two explores the functional diagnosis of the liver and detoxification. In this module you'll learn how to assess the extent of toxicity in your patients and how to determine which of your patients would be a good candidate for a 21-day detox program. Dr. Weatherby will go over 2 important questionnaires that will help with this assessment: The Detox Questionnaire and the Environmental Influences Questionnaire. You'll learn how to quickly identify the symptoms associated with fast phase 1 or 2 detoxifiers and those patients that have a slow or sluggish phase 1 or 2. You'll also be introduced to a number of in-clinic assessment tools to further refine your assessment of the detox systems in the body. The final section of this module goes into the biomarkers on a blood chemistry test that help us assess for liver toxicity plus oxidative stress and the general detox capacity of the liver.
Module Three takes all of the information from the previous 2 modules and puts it all together in the Functional Detox Program. Dr. Weatherby talks about the benefits of detoxification and a little about the history of detox through the eyes of Chinese Medicine, Ayurveda and the traditional Naturopaths of the late 19th and early 20th centuries. He then introduces the five phases of Functional Detox with a case study. The Functional Detox program is introduced, and each step and stage are broken down in detail. Dr. Weatherby uses the "21-Day Functional Detoxification Patient Guide" that you will be using with your patients and goes in-depth into every step of the program. You will leave this module with a thorough understanding of the fundamental and practical aspects of implementing this program into your clinic.
Module four covers all of the resources that are available to you to run a successful 21-Day Functional Detox program in your clinic:
The actual "21-Day Functional Detoxification Patient Guide" in MS Word *doc format so you can edit it to fit your practice
All of the questionnaires to use with your patients
14 patient handouts covering in-home treatments, recipes, recommended reading, free-weight workouts for detox, plans for daily, weekly and monthly detox, etc. All of these are in MS Word *doc format
4 of Dr. Weatherby's in-depth Insider's Guides in *pdf format
Our final module is a bonus presentation on Heavy Metal Detox. Dr. Weatherby dives right into the Functional Diagnosis of heavy metals by exploring the 24-Hour Urine Toxic Elements Test with Provocation. He covers the background of this test and then walks you through all the steps necessary to perform this test in clinic. He then follows this up with an in-depth discussion on how to support the functional systems of the body during this process covering diet, lifestyle, and nutritional supplementation for each functional system of the body. This bonus module also includes Dr. Weatherby's Heavy Metal Symptom Profile Questionnaire and his Insider's Guide to Heavy Metal Detox.
In summary, this program gives you everything you need to run a successful 21-Day Functional Detox Program in your clinic. Successful in terms of the results you are going to see with your patients and successful in terms of the rewards you will see financially. Patients enjoy the group experience, and this can become an important way to grow your business through the sale of the class and the referrals that inevitably come when patients receive the tremendous benefits of Functional Detox.
What Does This Course Include?
3 video training modules taught by Dr. Weatherby
1 bonus training on Heavy Metal Detox
The 35 page "21-Day Functional Detox Patient Guide", your key to running a successful program
3 Detox questionnaires
Downloadable resources: 14 patient handouts, presentation handouts and audio
Who is this course for?
This course is for every clinician who wants to run a highly successful 21-Day Functional Detox Program in their clinic. Dr. Weatherby teaches all the tips and tricks involved in running this program and exactly what supplements will work best. Through the course work you'll understand all the connections between toxicity and functional disturbances in your patients and why a Functional Detoxification program is an essential offering for your clinic.
What you will get out of it?
The skills you will acquire from taking this course include the ability to effectively interpret a Detox Questionnaire and other functional assessment techniques to determine whether or not a patient is a good candidate for the 21-day functional detox. Is the primary issue environmental toxins? A fast phase 1 detox pathway? A sluggish glutathione pathway in Phase 2? Do they have oxidative stress issues? These essential questions are all addressed in this course and you will be given a thorough training in how to implement a program that addresses these issues through a well-prescribed detoxification. A program that safely and effectively helps the body not only release toxins but also supports each functional system of the body so each of these systems comes out of the 21-days stronger, healthier and more vital. Your patients will love this program and the energy and vitality they will experience both during and after its successful implementation.
Your Instructor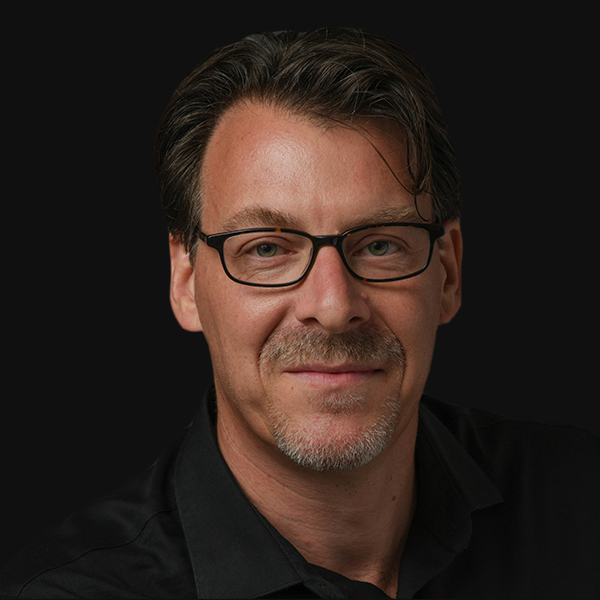 Dr. Dicken Weatherby is a Naturopathic Physician in Oregon. In 1998, he graduated from the National College of Naturopathic Medicine (now National University of Natural Medicine) in Portland, Oregon. He is the author of 6 books in the field of Functional Diagnostics and has lectured to thousands of doctors internationally, teaching them techniques that reveal a quick and easy system for analyzing blood test results from a functional, nutritional, and preventative perspective that will help you get more from the tests you are already ordering and to help you boost your business or practice.
He's probably best known for his work in the field of Functional Blood Chemistry Analysis. His best-selling book — "Blood Chemistry and CBC Analysis -Clinical Laboratory Testing From a Functional Perspective " — is being used by thousands of healthcare practitioners around the world, is in all the major Naturopathic Medical Schools in the US, and is the backbone of the Lab Diagnosis class at Nature Care College in Sydney, Australia and other pioneering teaching institutions worldwide. Thousands of copies of his book are being used every day in clinics and doctor's offices all over the world.
He is the founder of Optimal DX and the creator of the ODX software application that takes the analysis, interpretation, and reporting of healthcare data to the next level, and beyond with the state-of-the-art comprehensive Functional Health Report.
Course Curriculum
WELCOME!
Available in days
days after you enroll
MODULE 2 - Functional Diagnosis of Liver Dysfunctions and Detoxification
Available in days
days after you enroll
Frequently Asked Questions
When does the course start and finish?
The course starts now and never ends! It is a completely self-paced online course - you decide when you start and when you finish.
How long do I have access to the course?
How does lifetime access sound? After enrolling, you have unlimited access to this course for as long as you like - across any and all devices you own.
What if I am unhappy with the course?
We would never want you to be unhappy! If you are unsatisfied with your purchase, contact us in the first 30 days and we will give you a full refund.